Arbor Draft Snowboard 2024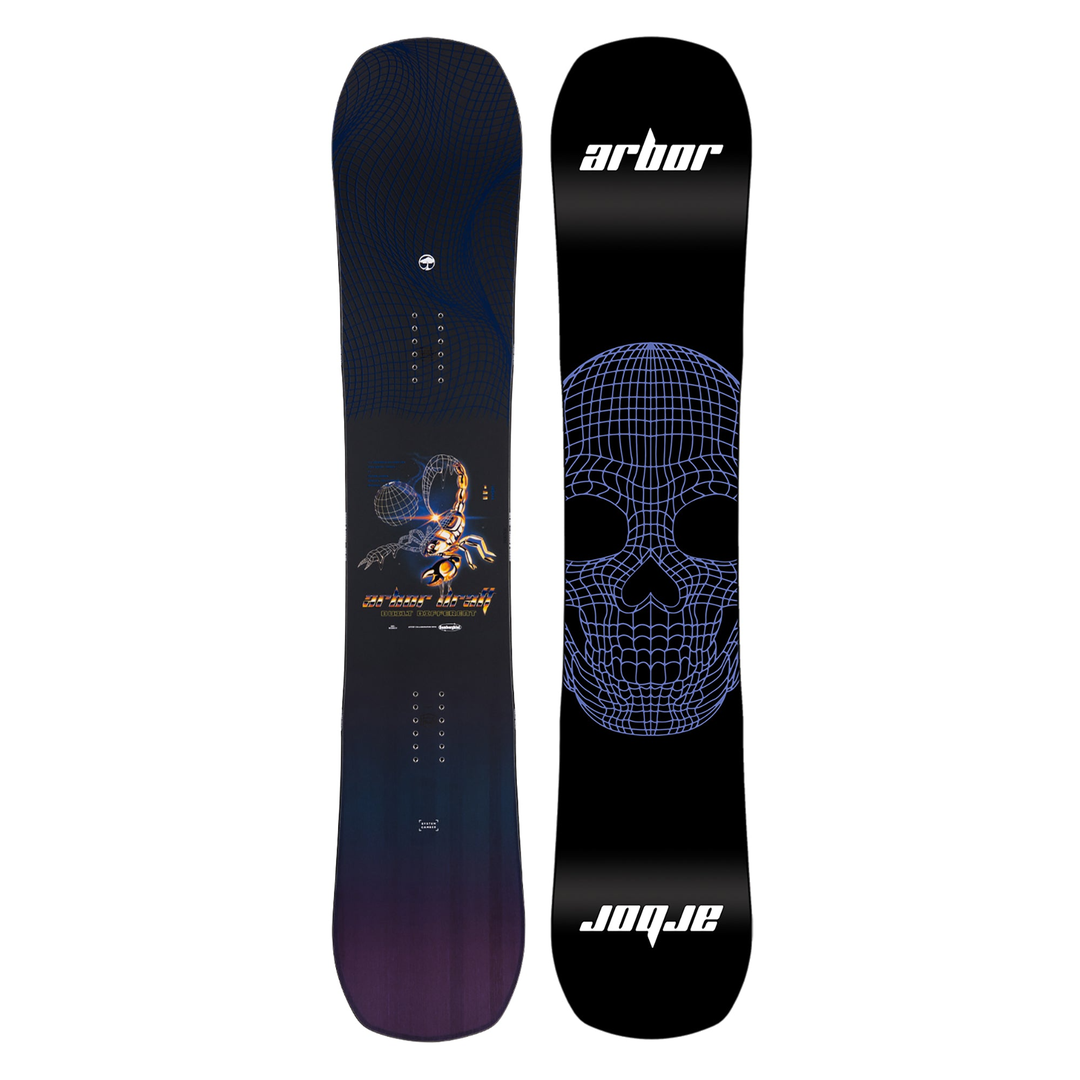 About Arbor Draft
The perfect pick for park and freestyle terrain. Mindfully crafted with a softer flex pattern that promotes endless rebound and lively pop, the Draft stands out as the most versatile true twin, park / all-mountain board in our 2023/24 line. Featuring the reactive Grip Tech for effortless carving, Arbor's signature system and the art by currently Venice local, @samborghini__ the Draft comes fully equipped. Available in both System Camber and System Rocker.
Arbor Draft Key Details
Bio-Plastic Topsheet
Sintered Base
2x4 12 Pack Inserts
Bio Resin
360 Degree Rails
Factory Tuned
Parabolic Profiling
The System utilizes rocker or camber profiles created using the parabolic arc, which progressively reduces the amount of rocker or camber toward the tip and tail of a snowboard. This creates low, more effective profiles.



Grip Tech
Tri–radial sidecut design that is not "blended." Natural shaping intersections, that in the past were eliminated, have been transformed into heel and toe contact points that provide a direct, more ergonomic way to grip the snow when additional control is needed. Grip Tech effectively moves a board's primary interface with the snow underfoot, allowing Arbor to deliver designs that don't lose performance as we lift leading sections of the effective edge from the snow for a less grabby ride.
Uprise Fenders
Uprise Fenders pull the outside contact zones off the snow with angled 3º risers on all Camber System designs. These raised edges give the board a catch-free vibe while riding on flat-based.