Arbor Element Snowboard 2024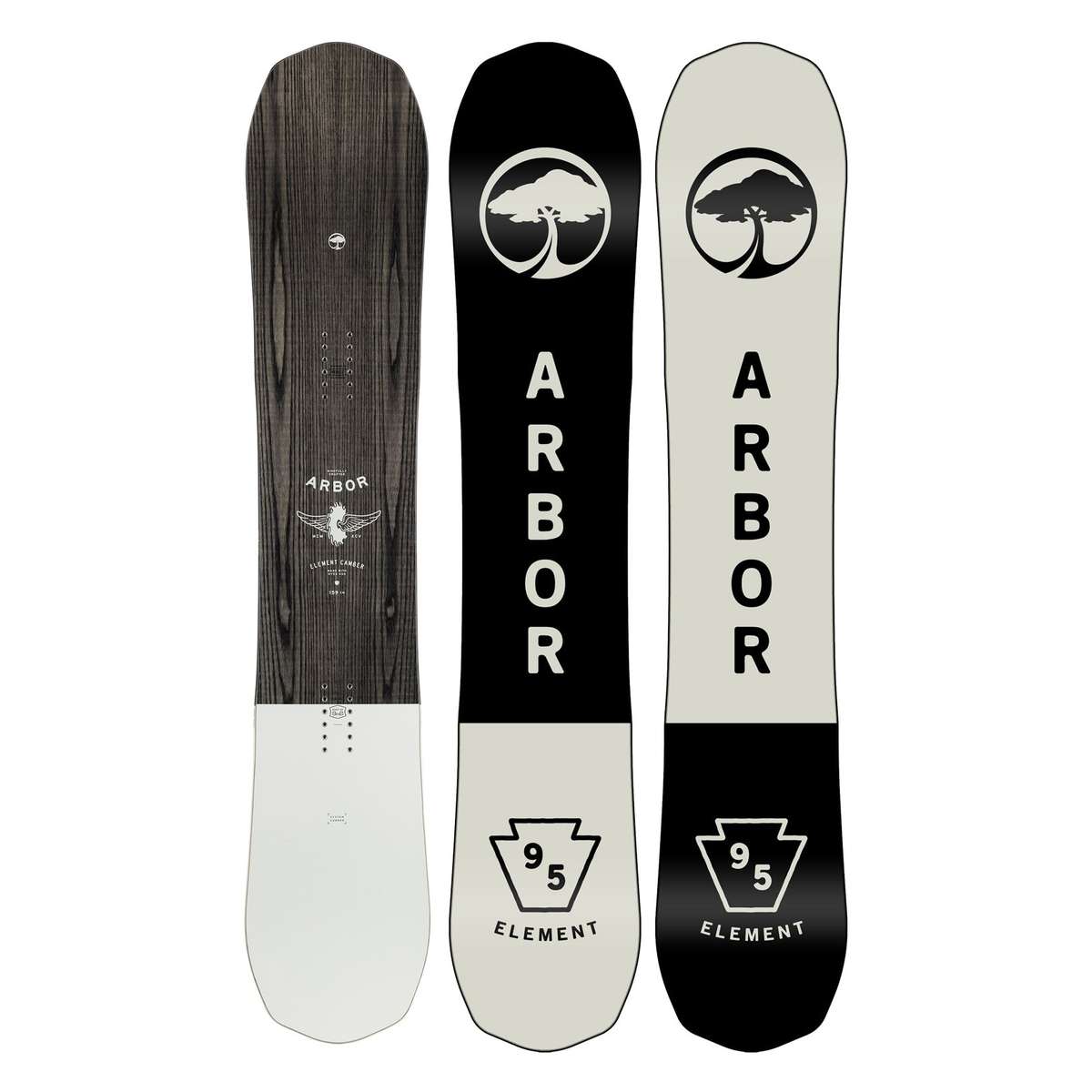 About the Arbor Element
The Arbor Element snowboard has been a staple in the snowboard industry for years. It has been refined and perfected to be one of the best all around resort boards on the market. Along with that, Arbor gives you the choice of this board in both camber and rocker profiles. Camber will feel more stable and in control, while rocker will offer more playfulness. The Arbor Element has a directional twin shape which will allow you to feel balanced on your board through the park and riding switch. Grip Tech on the edges and a good medium stiff flex will help you charge around the mountain and keep stability at speeds. The Highland II Core, while quite light, provides great pop and responsiveness. No matter what part of Arbor Element you look at, Arbor has taken the time to perfect it. Everything from the edges to the classic wood grain make this board a resort monster.
Arbor Element Key Details
Parabolic Profiling
Grip Tech
Uprise Fenders
Sintered Base
Camber or Rocker Profiles
Parabolic Profiling
The System utilizes rocker or camber profiles created using the parabolic arc, which progressively reduces the amount of rocker or camber toward the tip and tail of a snowboard. This creates low, more effective profiles.



Grip Tech
Tri–radial sidecut design that is not "blended." Natural shaping intersections, that in the past were eliminated, have been transformed into heel and toe contact points that provide a direct, more ergonomic way to grip the snow when additional control is needed. Grip Tech effectively moves a board's primary interface with the snow underfoot, allowing Arbor to deliver designs that don't lose performance as we lift leading sections of the effective edge from the snow for a less grabby ride.
Uprise Fenders
Uprise Fenders pull the outside contact zones off the snow with angled 3º risers on all Camber System designs. These raised edges give the board a catch-free vibe while riding on flat-based.