Salomon Huck Knife Snowboard 2024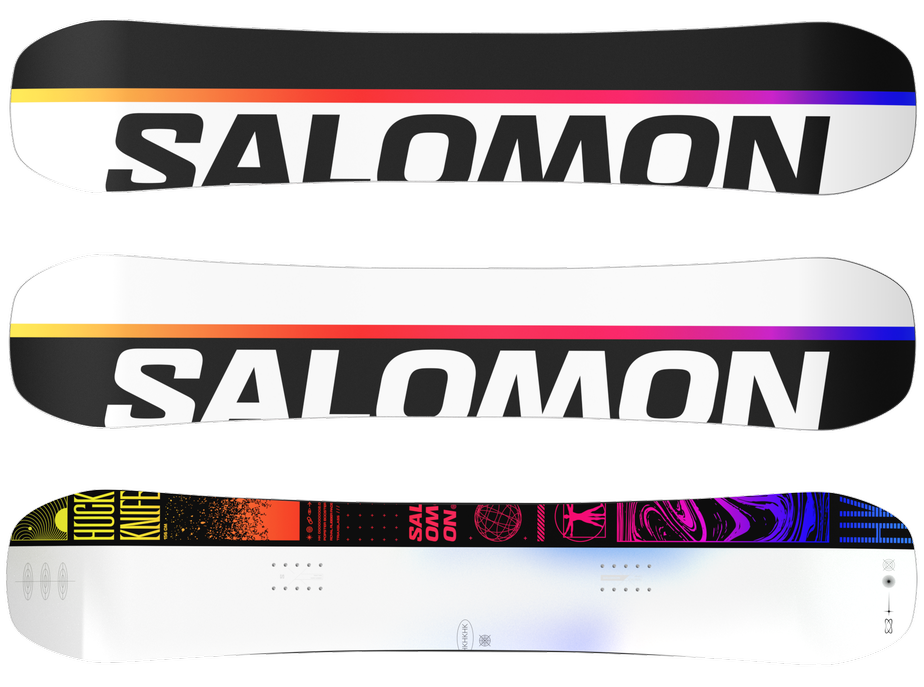 About the Huck Knife
For the thrill-seekers and adrenaline junkies, the Salomon Huck Knife is a must-have! Built to satisfy the most adventurous riders, this board boasts a playful yet precise quad camber profile, offering pop and stability for mastering tricks and tackling challenging terrains. Natural flex and snap are enhanced by Popster Booster, while Royal Rubber Pads are placed in the sidewall to ensure smooth ride on firm snow and big jumps. The Huck Knife's responsive and lightweight design provides ultimate control, making it ideal for freestyle riders who want to take their skills to the next level.
Huck Knife Key Details
Aspen Select Core - Hand selected wood strips to ensure core quality and lightness
Sintered Base - Provides a moderate balance between the speed created by a hard surface and good wax retention
Royal Rubber Pads - Soft Royal Rubber blocks inserted into the high-pressure zones of the ABS Sidewalls
True Twin Shape - Freestyle specific, symmetrical core profiling, centered binding stance
Quad Camber Board Profile
A dynamic, camber-dominant profile with a more aggressive load outside of the feet for snap and response, and a mellower, more forgiving load between the feet.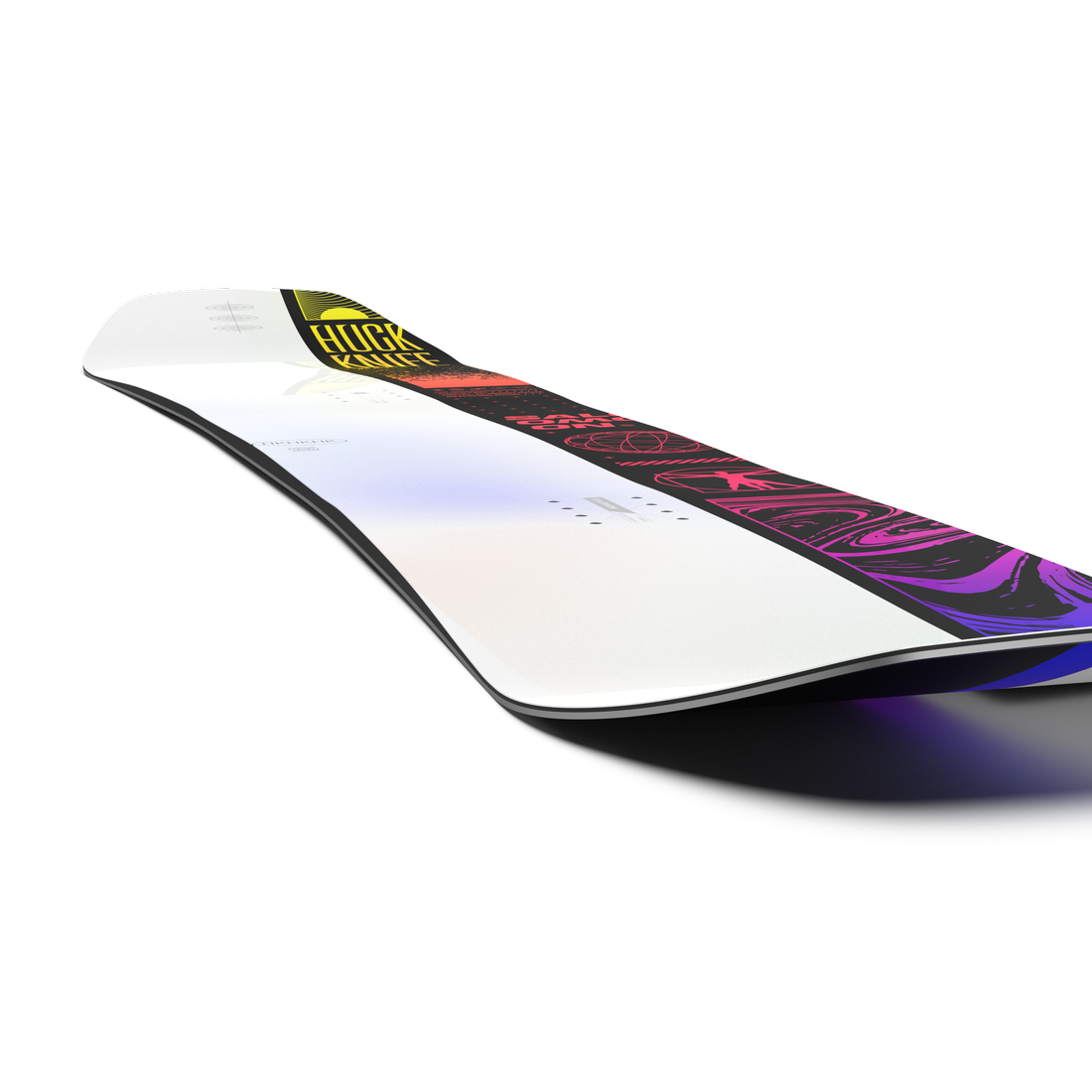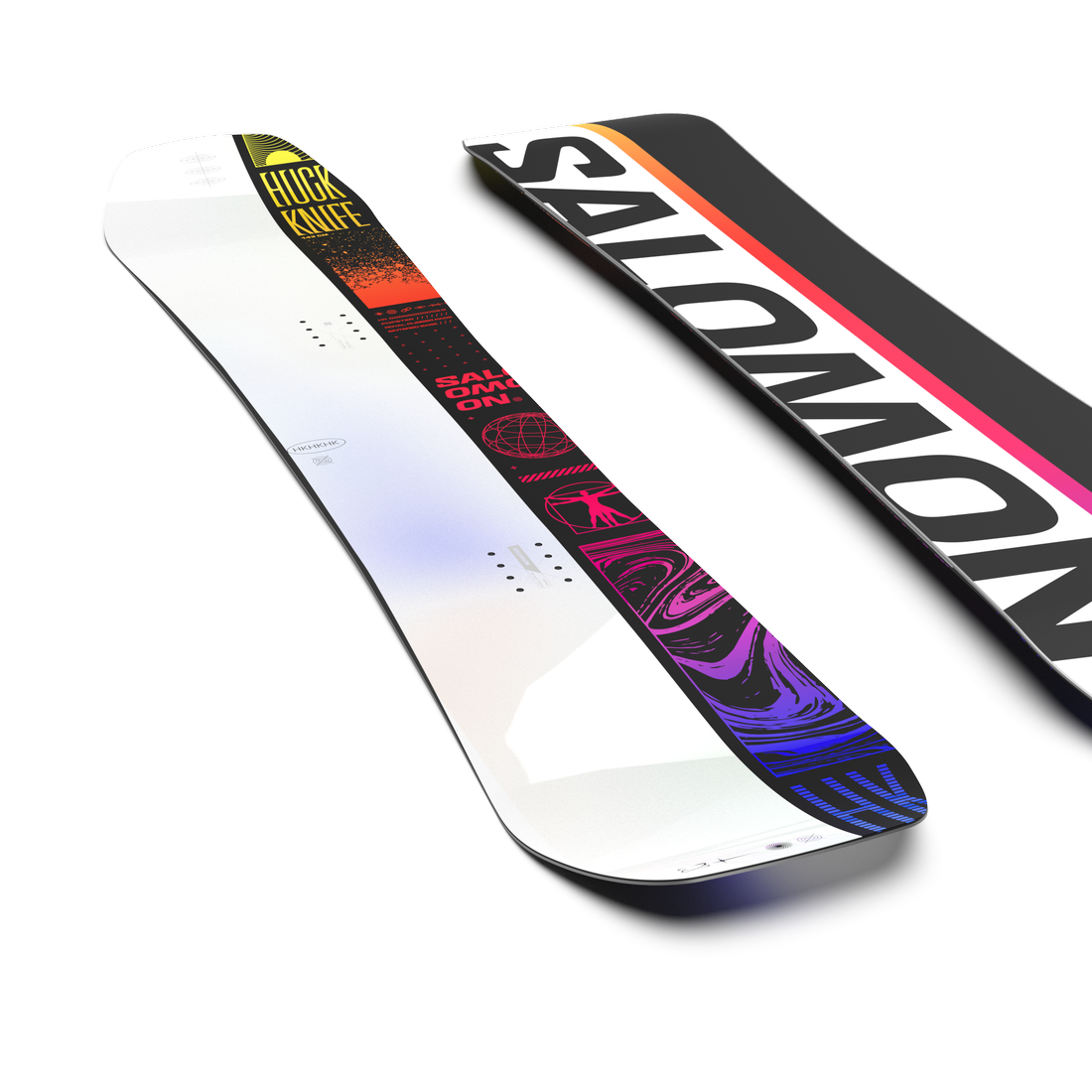 Popster Booster
Popster Booster features a milled core underfoot and carbon stringers in the tip and tail, providing natural flex and explosive pop in the nose and tail.
EQ Rad Sidecut
Equalizer straight lines and Radial lines blended together for the perfect balance of agility and fun.