The North Face ThermoBall™ Eco Jacket 2.0
The North Face ThermoBall™ Eco Jacket 2.0 is an innovative quilted jacket that is known for its warmth, durability, and packability. Not only is this jacket warm and good looking, it is also made with 100% recycled fabrics and fill.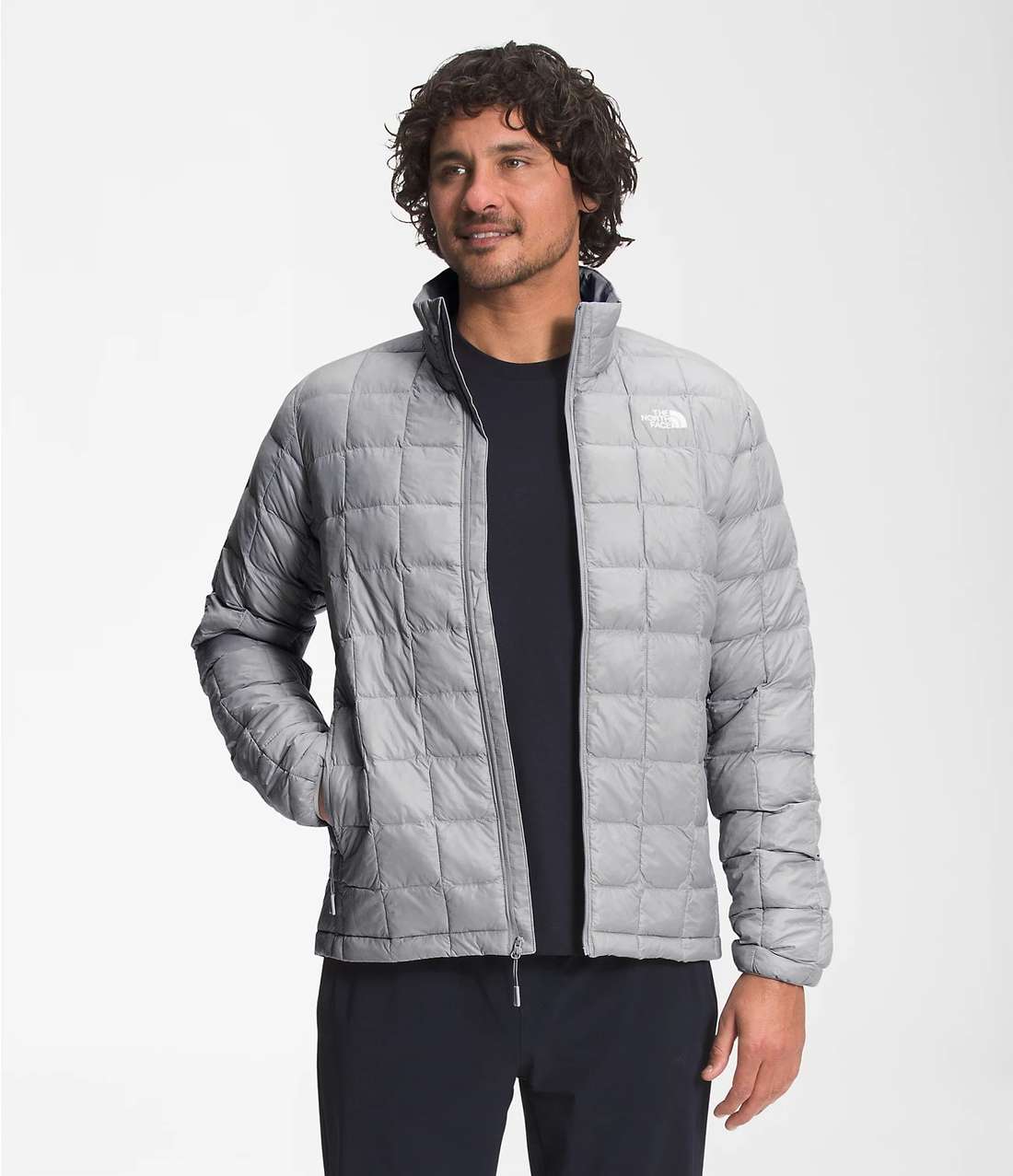 About the ThermoBall™ Eco Jacket
This Jacket is one of The North Face's most sustainable/environmentally friendly garments. Made with 100% recycled fabrics and a ThermoBall™ fill, you can feel good and look good when wearing this jacket. Taking part in the outdoors means taking care of them, but it also means protecting yourself from them. While wearing this quilted jacket, you can expect to be protected from the cold and elements. When you don't want to wear it, it can be easily packed in its pouch for storage or travel.
ThermoBall™ Eco Jacket Key Details
ThermoBall™ Eco insulation for warmth even when wet
Reverse-coil center front zip
2x2 quilt pattern
Non-PFC DWR finish for added water repellency
ThermoBall™ Eco Technology
ThermoBall™ Technology, trademarked by The North Face is a 100% recycled fabric and synthetic fill that mimics the down alternative. ThermoBall™ mimics the way down insulates. It traps heat in small air pockets of the material to increase heat retention. This material is great for keeping you warm in a sustainable way.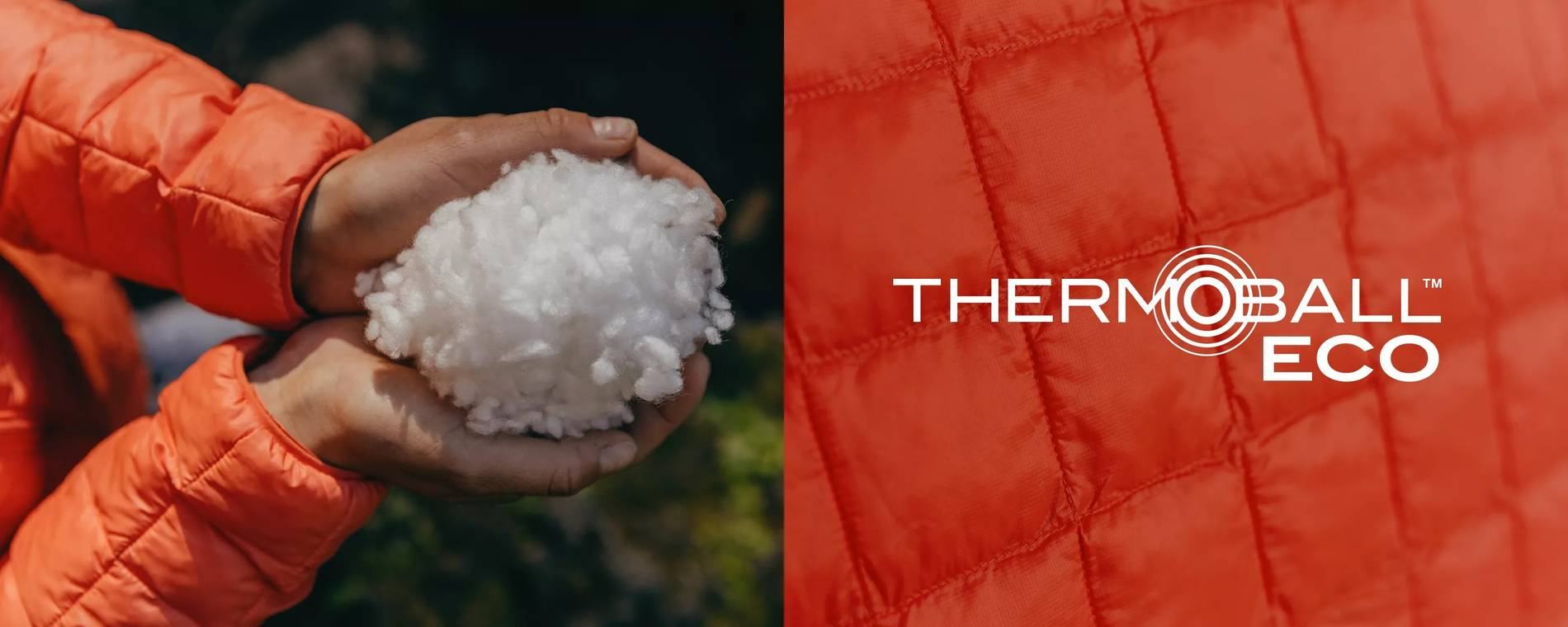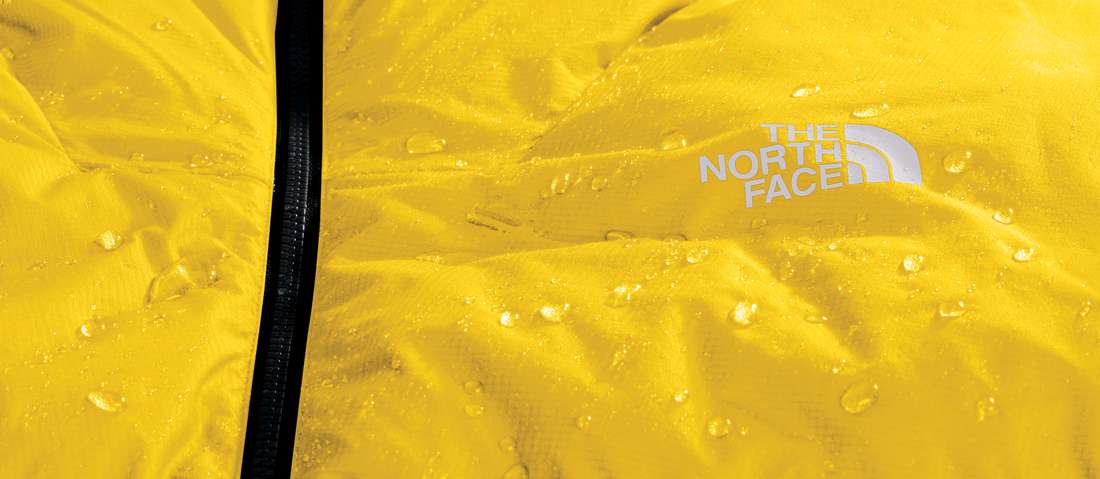 Non-PFC DWR Finish
DWR is a treatment that is added to garments that reduces surface tension of the fabric. Reducing the surface tension means that water will roll off of the fabric instead of being absorbed. PFC stands for perfluorinated compound, a man made chemical mouth-full. These chemicals make their way into the environment causing a harmful build up. Non-PFC gets rid of those harmful chemicals by treating the gear with a coating that is made of wax, silicone, or plant-based.