Downtown Salt Lake City, Utah
Retail Store
Level Nine's Downtown Ski and Bike Shop sells new and discounted outdoor equipment and features quality used gear & consignment. The shop also offers seasonal gear rentals and a full service repair shop.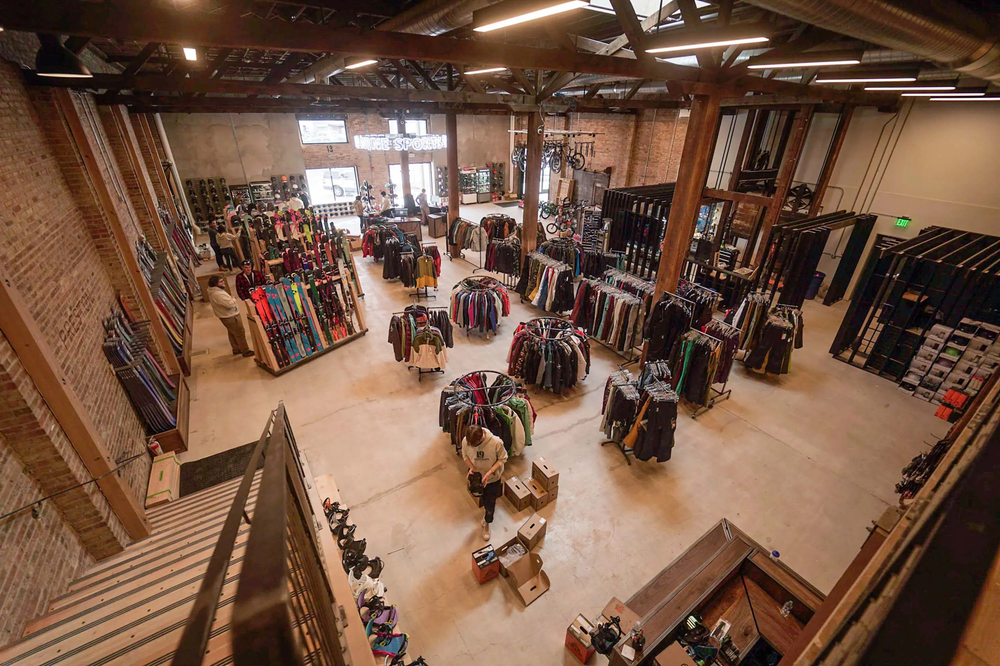 Hours & Info
Mon-Fri 10:00 am - 8:00 pm
Saturday 10:00 am - 7:00 pm
Sunday 10:00 am - 6:00 pm
660 S 400 W
Salt Lake City, UT 84101
801-973-7350
Campus SLC
In 2019, Level Nine Sports had an opportunity to embark on an exciting development project. At the time our downtown location occupied a very interesting historical building in Salt Lake City's Granary District but the facility was in pretty rough shape. Despite the undeniable charm of the old building, we knew some serious work needed to be done in order for this location to reach its full potential. In order to facilitate the project we decided to move our store to a temporary location a couple blocks away.
In partnership with evo and others work began on creating a destination for outdoor enthusiasts with attractions to appeal to Wasatch adventurers. To that end, plans were made for a campus featuring a renovated L9 Sports store, an evo retail location, a climbing gym, a skate park and an outdoor-centric hotel. In addition, we wanted the new campus to be a community gathering place with space for smaller retailers and food and drink vendors.
The project got underway at the end of 2019 and was slated to open in time for the 2020 ski season but the COVID-19 pandemic delayed development significantly. In addition, the building turned out to need a bit more work than expected. However, with recent progress we are extremely excited, therefore, to announce that Level Nine is back in our original loaction and open for business. Sign up for our email newsletter and follow us on social media to stay up to date on the latest happenings.
About this Location
Our location is the largest Salt Lake City ski shop, and is located extremely conveniently right off of I-15. Our 12,000 square foot retail store is located in a 100 year old warehouse building. This part of town is called the "Granary District" because our building was used to store and ship grains throughout the intermountain west in the early 1900's. Come check out a piece of Utah history while finding great deals on ski and bike gear!
Level Nine Sports' flagship location in downtown Salt Lake is Utah's premier ski, snowboard and bike shop specializing in expert advice and rock-bottom prices to help get you and your family outside with appropriate and affordable equipment.
Local Attractions
Salt Lake City has plenty to offer when it comes to fun things to do. First Class ski resorts are just 45 minutes away along with endless backcountry terrain. Hiking and Mountain biking are even closer, with trailheads in the foothills only a few minutes drive from the shop. For all the foodies out there, there are a of award winning restaurants and breweries just blocks away from our shop.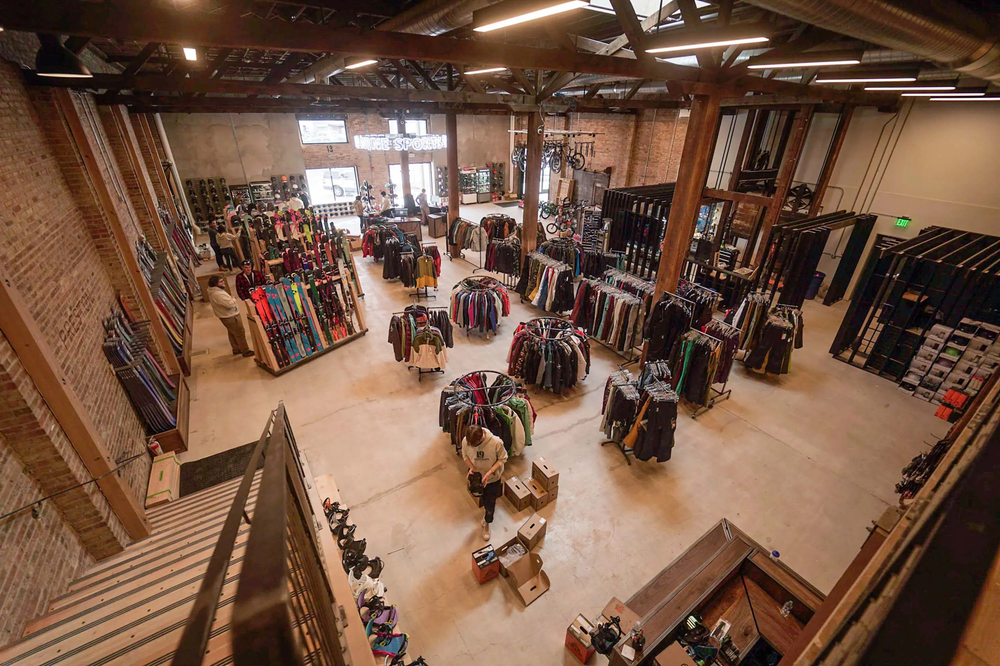 Attraction List
Skiing just 45 minutes away
Tons of hiking and biking trails
Breweries and other award winning restaurants within walking distance
Utah Jazz & SLC Bees teams
Closest ski shop to the airport!