Canada Shipping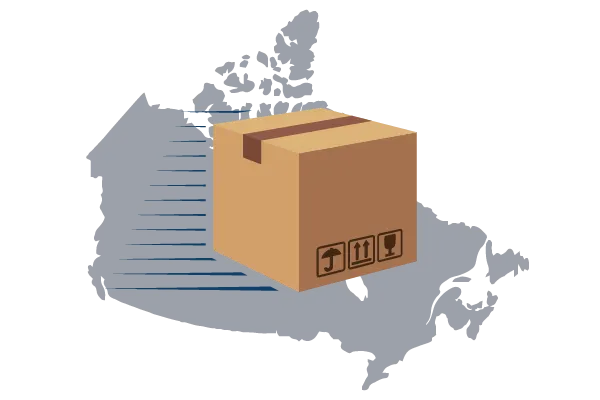 UPS service is 3-5 business days (including the time to clear customs).
All prices listed (and payment) are in US dollars. We ship UPS to Canada for just $19 including brokerage (minimum order $60). This is the flat shipping/brokerage fee that we charge for shipping an order to Canada. If you do all your shopping at once you can get your shipping costs down to a very small percentage of your order.
Here is the current exchange rate according to Google where you can type in your order total to check the cost in CDN.
Duties and Sales Taxes are prepaid when you checkout, there will be no fees to get your order quickly to your door after checking out. Such fees for every item are listed on every product page and will be displayed fully at checkout confirmation. We have negotiated the lowest rates and you will be surprised at the low total cost for the item to get to your door.
*Remote provinces: Due to extra fees, Northwest territories, Yukon, and Nunavut face a higher shipping/customs rate of $79.00 per order.. so try to get it all in at once.
Note: Some products cannot be shipped to Canada due to vendor agreements, most of these items will be clearly marked as such and you will be unable to add them to your cart.