The white powder. The cloud-capped vistas. The thrilling speed of descent. There's no doubt about it: skiing is more than just a sport; it's an adventure. But before you can go slicing a path through the pristine snow, you'll need to be sure that the skis you use are the right size for you. Otherwise, your triumphant run down the mountain might be a tad less triumphant, and a whole lot more disastrous.
Unless you like the idea of rolling down the slopes in at the center of your very own snow boulder, ask yourself this question: what size skis do I need?
The answer may be more complex than you realize. Depending on your height, weight, and ability, the right skis for you might not be the ones you've been using. In order to help you find something that will carry you back to the lodge in the safest, most enjoyable way possible, L9 Sports has created a handy ski-sizing chart. And don't worry, rather than forcing you to rely on a separate women's ski size chart and men's ski size chart, we've condensed all the important information into a simple all-purpose ski size chart. Men's skis tend to run slightly longer and heavier, but much of it comes down to personal preference. With that in mind, use this chart to help you figure out the general size you should be looking for, before narrowing it down to the specifics. The most important thing is that you find skis that are the most fun for you, while still offering the right support, so be willing to experiment. After all, the question what size skis do I need? is actually pretty broad.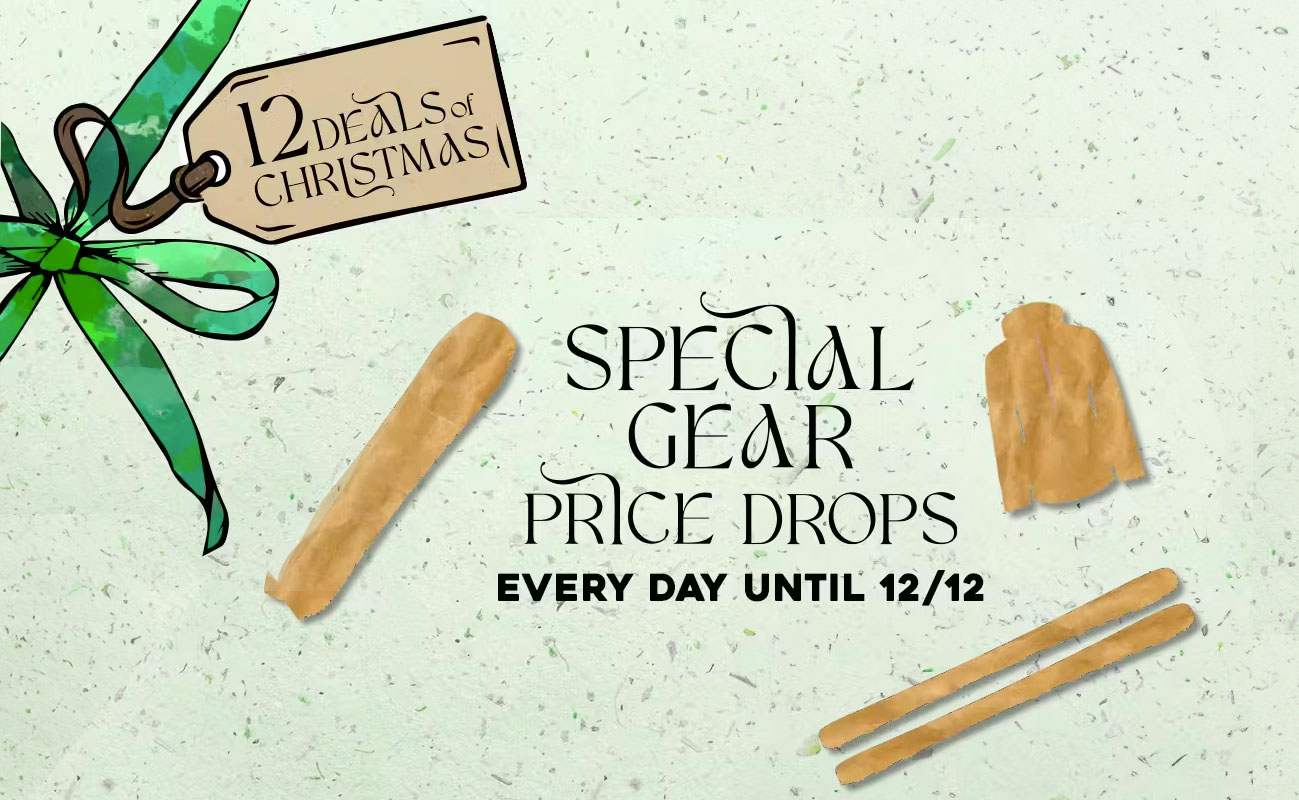 Shop Our 12 Deals Of Christmas Sale
Special Gear Price Drops - Every Day Until 12/12
Shop The Christmas Sale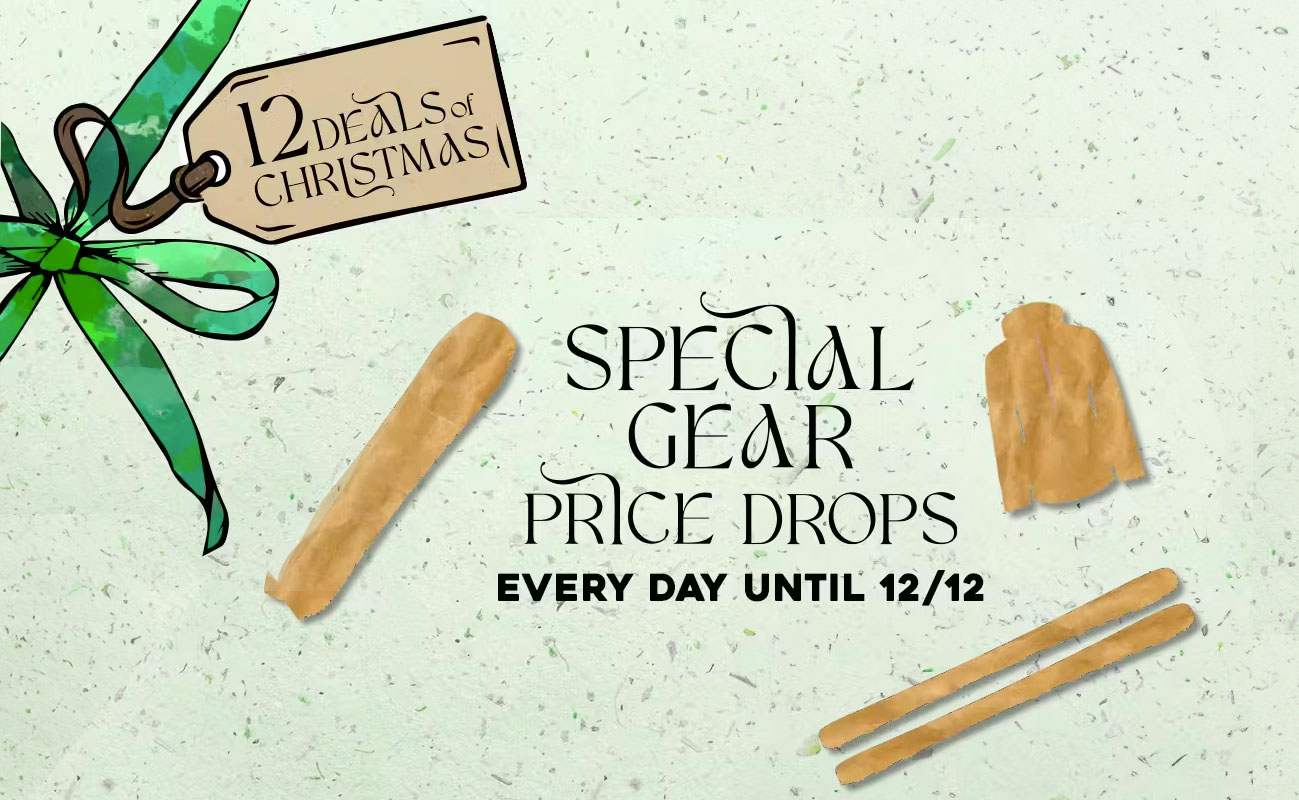 As you can see, the most important thing to consider when sizing skis is your height—the taller you are, the longer the skis. Pretty simple, right? This is because longer skis provide a wider base to account for your higher center of gravity, while also giving you more surface area to offset your weight. Longer skis also make for higher speeds and wider turns, which is why they are generally prefered by more advanced skiers. Shorter skis, on the other hand, offer better control and are better suited to inexperienced skiers, less aggressive skiers, and skiers who prefer moguls over straight-up, downhill speed runs.
Of course, our understanding of how to size skis is relatively new. Early skis had a much less clearly defined curve than the ones we now all know and love. The skis were also very long, and very narrow, and it was not uncommon for skiers of all sizes to use skis that were longer than 210 cm. At the time, a basic rule of thumb was that you should choose skis that were as long as the height of your body with your arms extended above your head.
However, with the parabolic revolution (as skis became more curved), everything started to change. This allowed people to bring their ski lengths down to something more manageable. The parabolic rule of thumb for adult ski sizing is that the tips should measure to the chin for beginner, nose for intermediate, and eyes/forehead for advanced skiers. This is largely what ski sizing is based off of today, however with the recent appearance of 'early rise' and 'rocker' skis, this is starting to change again.
If you don't know already, 'early rise' and 'rocker' are terms that refer to a ski that begins to rise up from the snow before the tip of the ski. But despite being a relatively new advancement, this technology is being used more and more frequently in all skis, from carvers to park and powder. So what does have to do with ski sizing?
Well, when you're riding on a ski that lifts from the snow before the tip of the ski, the actual surface area of the ski that is in contact with the snow is reduced. This results in a ski that "skis shorter," as we like to say around the shop. In order to counteract this, we often recommend going a little longer on skis with this kind of design. How much longer is a bit harder to generalize, and really depends a lot on the skis you select. For instance, if you were to choose some Rossignol Experience skis with early rise, then you'd only want to go maybe 5 cm longer than normal. If you're getting a powder ski with crazy rocker, like the Atomic Bent Chetler, then you can easily go a full 10–15 cm longer. If this is all a bit overwhelming, don't sweat it. Just check out our ski selector, or get in touch with our customer service department.
Sizing For Kids
Ski sizing for kids is a bit easier, since rocker technology has yet to infiltrate this market. Kids' skis should always be sized at the chin or shorter, unless your kid is already fairly skilled. Don't try to get longer skis for kids to grow into; it's always better to get the correct size for this season and have it a little short the following year. That way, they can learn faster and not be hindered with extra length and weight for an entire season.
Sizing skis really isn't that hard! The most important thing is to make sure that you select skis that are fun for you. "What size skis should I get?" In short, the best answer is "Whatever skis give you the best experience." So, take a look at our size chart, consider your skill level, and demo a range of skis to give yourself the best selection to choose from. And don't worry; if you have any questions or concerns about sizing, we'd be glad to help you out. Get in touch with us today, and let us help you find the right skis to make the most of your adventure.