What Is Ski Touring?
Ski touring is the term used for hiking a mountain with skis on in order to ski down it. This is typically done in the backcountry, although some resorts allow uphill traffic outside of their hours of operation. There is a specific subset of gear for touring that is for the most part lighter than typical downhill equipment.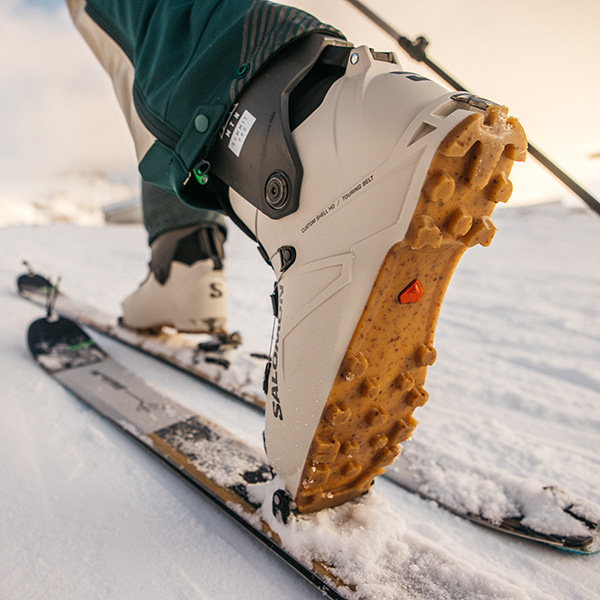 AT boots are designed to be lighter than your typical ski boot to make uphill travel easier on the skier. These boots often also have a "walk mode" for easier hiking. While these boots are made to go both uphill and downhill, AT boots are not typically compatible with regular ski bindings and are not quite as sturdy as a regular ski boot.
Can I Use AT Boots as Regular Ski Boots?
You can use normal boots with most alpine touring bindings, but you cannot use alpine touring boots with most normal bindings. Touring bindings adjust to different toe heights and can accommodate most boots. Downhill bindings cannot usually safely fit the different toe heights of alpine touring boots.
For more information on the different kinds of ski boots, refer to our full ski boot guide.