DPS Phantom Glide
PHANTOM is a revolutionary product from the crew at DPS. It is essentially a permanent, one-time application, waxless base treatment that will reduce the need for waxing your skis and snowboards. PHANTOM's patent-pending polymer technology offers great glide performance that performs across all snow temperatures, and will last the entire life of a ski or snowboard.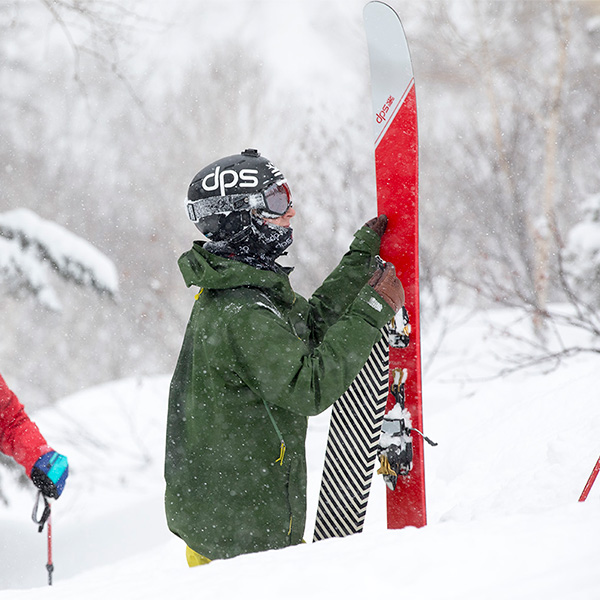 Permanence
Permanence breeds ultimate convenience. With PHANTOM, you apply the formula once at any point in your ski or snowboard's life cycle, whether new or used. It's that simple.
PHANTOM's sophisticated, timed polymerization process permanently penetrates the entire thickness of the base material with powerful go-fast fluoro compositions designed to operate across all snow temperatures. Even when the ski or snowboard goes into a shop for stone grindings, the next fresh layer of PHANTOM is exposed-- ready to glide.
Performance
Unless you are constantly waxing with correct temperature specific waxes, PHANTOM is faster across all conditions over time because its performance is consistent: you never suffer the glide degradation that occurs when conventional wax quickly wears away.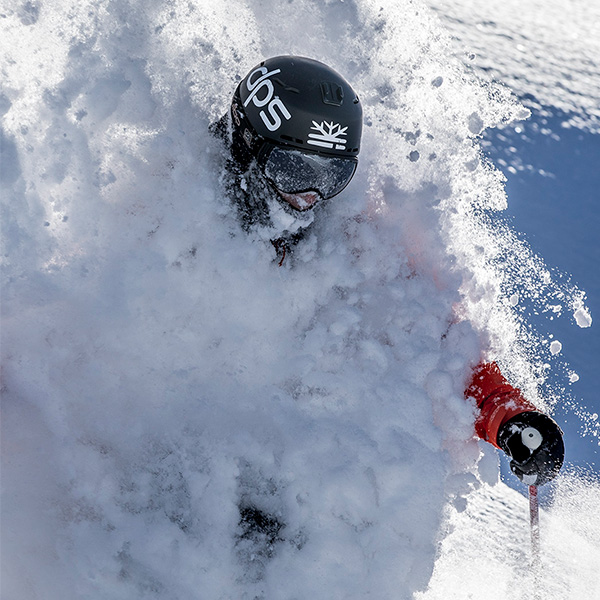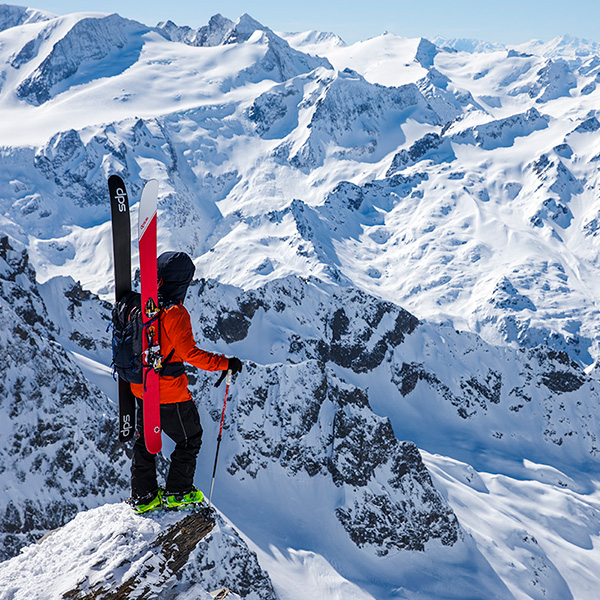 Enviroment
The innovation centers around the inclusion of glide-friendly fluorocarbon functional groups, but in a superior, new delivery method that renders them inert and harmless to humans, plants and animals. PHANTOM doesn't cause biological damage, and doesn't present any long-term environmental risks.
Application
Home Application
PHANTOM can be applied by an individual with access to direct and consistent UV sunlight to activate and cure the formula. Ideally, this should be done during the Spring, Summer, and Autumn seasons when the sun and temps are high. For proper PHANTOM application, it's critical for there be strong, direct sunlight and temperatures over 32ºF / 0ºC.
PHANTOM cure time under direct outdoor sun is roughly 2 hours total (1 hour for part A, 1 hour for part B). It takes approximately another 20 minutes of prep work and brushing to complete an application.
Not-provided items/services needed for proper DIY PHANTOM application include a ski or snowboard base cleaner, or alternatively, employing a ski/snowboard shop to clean bases via stone grinding prior to application.
Cure Station
PHANTOM can be applied professionally by an Authorized PHANTOM Installer using a Cure Station. The process takes approximately 15 minutes for part A, and 15 minutes for part B, with minor additional preparation and soak time.
Cure Station application, available at select DPS dealers, is the most precise and fastest method to apply PHANTOM to skis or snowboards, and is a reliable all-season solution during the low light winter months, especially in more extreme latitudes, and in wetter climates where sunshine isn't as consistent.
Applying this treatment takes us some time and effort, as such we have a NON-Refundable $50 charge for application that is already included in the $150 price, so be sure you want it before you make the selection. In addition, selecting this option will add up to 2 business days to your shipment. We love the DPS Phantom treatment and we are sure you will too.