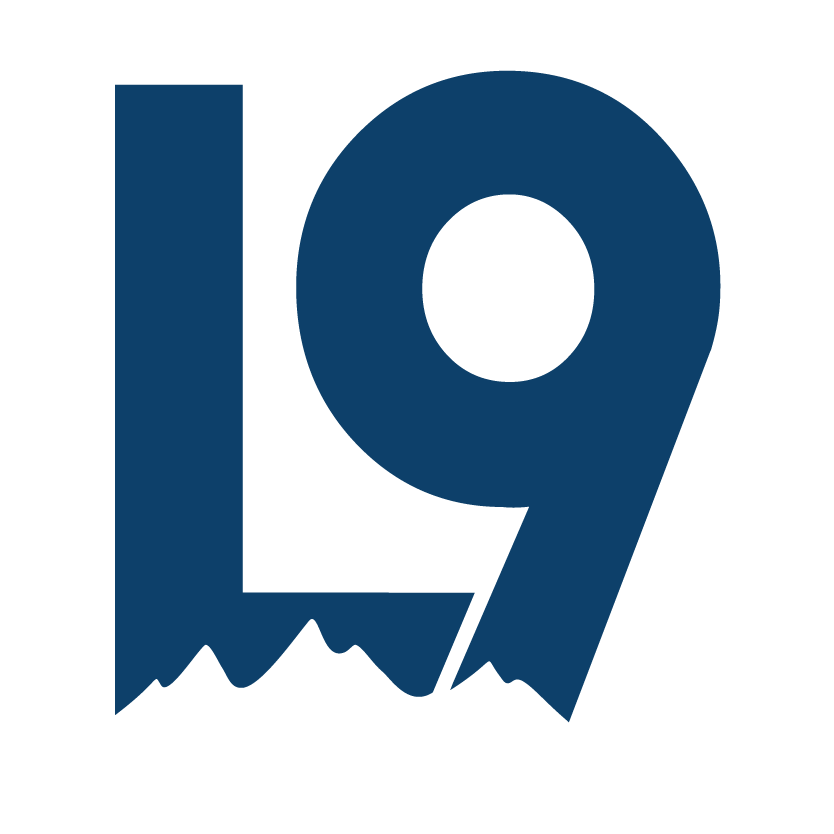 If you haven't spent much time skiing, you probably think that ski boots are hard, uncomfortable things. And if you have a poor-fitting pair, that will certainly be the case. The wrong ski boots will also make you tire faster on the slopes, not to mention the blisters you might have at the end of the day. But that doesn't have to be the case! We're going to help you choose the right pair of ski boots, so you can ski all day and have fun doing it.
There are two main types of ski boots. Alpine boots (also known as downhill ski boots) are made for skiing at a resort. The other kind, Alpine touring boots, are designed for backcountry skiing, where you have to climb up before you can ski down. We'll cover both types and explain some of the general features and characteristics you need to know about when shopping for ski boots.
---
Downhill ski boots are meant for riding up the lift and skiing down. They secure both the toe and the heal to the ski (using a specific Alpine/downhill binding). They are meant to be skied harder, and for that reason are built up more than their touring siblings. There are two basic designs in alpine boots:
The 4-buckle overlap design has a traditional shape and buckle design. These are the most common boots in the industry. With four buckles, these boots can be adjusted very precisely to fit every part of your ankle and foot no matter what special fitting needs you may have.
The 3-buckle cabrio design consists of three pieces: a lower, an upper, and a tongue. The tongue pulls away and allows you to get into the boot easily. Also, the center buckle pulls your foot back into the heal cup so you can get a good, secure fit and eliminate heal lift.
Ski Boot Flex
Flex refers to how easily a boot will lean or bend forward. It is measured on a scale called the "Flex Index." The higher the flex index, the stiffer the boot and the harder it is to get it to bend. Faster and more extreme skiers want a higher flex of 90-130, while beginners and intermediate skiers are comfortable in the 65-80 range.
Getting a boot that is too stiff is not only uncomfortable but also makes skiing extremely difficult. If you know that you want and need a very stiff boot, then go for it. If you're not a speed demon or extreme skier, a more comfortable boot will probably be better for you.
Ski Boot Fit
Ski boots are made to fit after they're broken in, so they may feel too tight at first. After the break-in process (also called 'packing out'), most ski boots will expand by about a quarter of a size. Ski boots employ "mondo" sizing, which is essentially the length of your foot in centimeters. So a 28cm foot, from the tip of the toes to the back of the heal, will fit a 28.0 ski boot. To find your size, follow the directions in our Ski Boot Sizing guide.
A proper-fitting boot will be fairly snug. With your foot in the boot, your toes should be touching the end of the boot. As you flex forward, with the knee over your toes, your heal should slide back into the heal cup and provide some wiggle room for your toes. If parts of your feet are going numb while wearing your boots, play around with some of the micro-adjust features on the boot to relieve pressure. You can get boots with heat-moldable elements that conform to your feet, and the professional boot fitter at your local shop can also make adjustments.
Ski Boot Features
Here are some of the basic features you'll see on ski boots today:
Power strap across the top
Micro-adjust buckles for fine-tuning the fit
Replaceable heal and toe pads to improve durability
Canting device to straighten out the cuff of the boot
Walk mode to make it easier to move around the resort
Moldable foam in the liner for a contoured, snug fit
Replaceable footbed or sole insert if you have a high arch.
---
Touring ski boots are used for backcountry skiing, away from the resorts and the ski lifts. Used in conjunction with touring bindings, they allow you to secure the heal and toe to the ski when skiing downhill, but the heal of the boot can be released for climbing hills. Touring boots are typically lighter than regular alpine boots. There are two distinct varieties in alpine touring boots:
>> A very lightweight boot meant mostly for uphill climbing without some of the technical (and more weighty) features of a downhill boot. These boots typically allow for greater movement in the cuff to make it more comfortable for walking and climbing.
>> A more robust boot that resembles a regular alpine boot but includes features to make it useable in the backcountry. These include tech touring inserts, a release for walk mode, touring-specific soles, and other features to make climbing possible.
When shopping for touring boots, pay special attention to the sole and ensure it is compatible with the bindings you want to use. Some touring boots cannot be used with traditional downhill bindings while others can. Additionally, pin-style bindings require boot toe inserts.