Snowblades 101
Skiboards, snowblades...tomato, tomahto. Every winter, more and more people are discovering how much fun blades are. This unique take on freestyle skiing is something that any skier or snowboarder can try. Our snowblading guide will help you get started in this fast, exciting recreational sport.
Skiboarding, also known as snowblading or skiblading, is a revolutionary sport that combines the amazing versatility of rollerblades with skis and creates a fantastic experience for the outdoor enthusiast. Bring your skiblades to a terrain park and have a blast on the jumps and rails while doing tricks you couldn't even imagine on full-size skis. They're also a good option for groomed trails where you want to do more than just glide down the mountain. Everyone will love snowblading!
Why You Should Try Snowblading
Here are six reason everyone should give snowblading a try.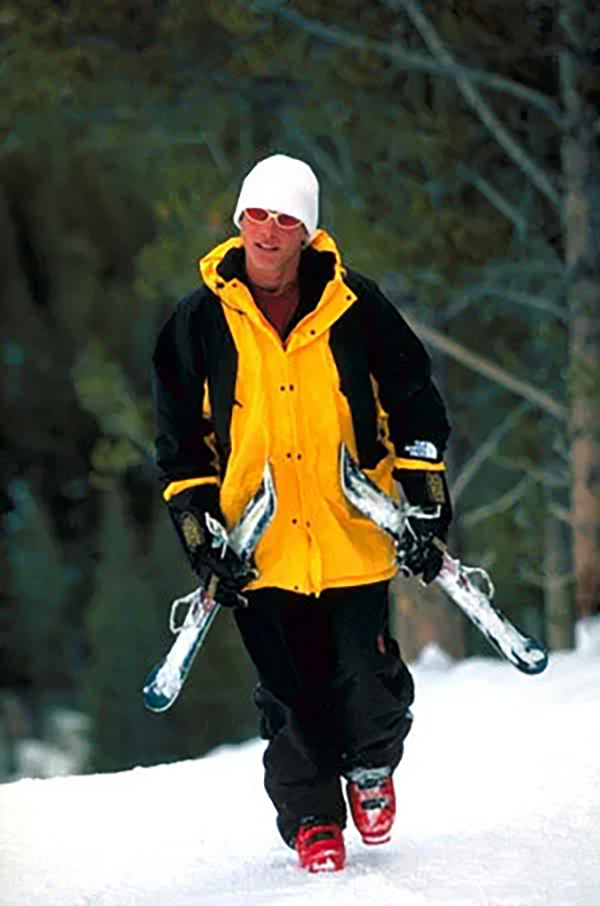 1. Snowblading is easy. Anyone can blade on their first run.
2. Snowblades are fun. You can have fun in any terrain on blades.
3. Snowblades are allowed at every resort. We do not know of any resort that bans snowblading at any part of their resort.
4. Snowblading is a great learning tool. You can learn the feel of sliding on snow, being balanced, and even the basics of how to carve.
5. It's an affordable sport. Snowblades are usually cheaper than similar-quality skis and snowboards. You don't need poles, and you can even use your existing boots and bindings if you have them.
6. They're great for tricks. Since snowblades are shorter, they're easier to maneuver and control. The resulting tricks are a blast for both athletes and spectators.
Snowblading Equipment
If you're already a skier or snowboarder, then all you'll need to buy is a pair of snowblades. Essentially, they are short twin-tip skis with a parabolic shape similar to a snowboard. They're typically 90-110 cm in length for adults and have a core made of foam or solid wood. You can use ski-release bindings or snowboard bindings depending on personal preference. The snowblades we carry come with fully adjustable bindings so you can share the skis with your family.
Snowblading is NOT skiing. If you want a very short ski that will have the same turn characteristics of traditional skis with some added maneuverability, we suggest a short adult ski.
Make sure to send us pics! We want to see you having fun on your snowblades. Submit your pics at help@levelninesports.com.