How to Choose Snowboard Bindings
How to Choose Snowboard Bindings
Choosing the perfect snowboard bindings is essential for optimal performance and comfort on the slopes. This article aims to address your important questions and guide you towards making the right choice. When selecting bindings, consider the following factors to ensure an enjoyable experience on the mountain.
Firstly, evaluate your riding style and ability level to determine the most suitable bindings. Different bindings are designed for specific styles such as freestyle, all-mountain, or freeride. Choosing bindings that align with your preferred style will enhance your overall performance.
Secondly, ensure compatibility between the bindings, your snowboard, and boots. Check the mounting system compatibility with your board's inserts and ensure the binding size and adjustability correspond to your boot size and shape. This will guarantee a secure fit and optimal responsiveness.
Lastly, prioritize comfort by considering features like padding, strap design, and adjustability. Trying on different bindings and assessing their comfort level is crucial in finding a pair that provides the necessary support and feels comfortable throughout your ride.
Riding Style & Ability Level
All-Mountain: All-Mountain snowboard bindings are designed to meet the needs of riders who seek versatility across various ride styles and terrains. With a medium flex, these bindings offer a balanced option suitable for riders of all skill levels. They excel in any terrain, including groomed runs, park, pipe, and powder. Flex levels can be adjusted to accommodate individual preferences, with most riders opting for soft to medium flex, while racers often prefer a stiffer flex. All-Mountain bindings provide a solid all-around choice, ensuring an enjoyable experience on the mountain regardless of the rider's ability level.
Freestyle: Freestyle snowboard bindings are ideal for riders who love jumps, spins, tricks, and park features like half-pipes, rails, and boxes. With a soft flex for enhanced maneuverability and ease of turning, these bindings offer increased mobility and range of motion. They cater to those seeking expressive freestyle riding, allowing for creativity and versatility in the terrain park. If you enjoy sliding rails, tweaking grabs, and transforming the entire mountain into your personal playground, freestyle snowboard bindings are the perfect choice to enhance your freestyle riding.
Freeride: Freeride snowboard bindings are designed for intermediate-to-advanced riders who want support and responsiveness. With medium-to-stiff flex patterns, they offer direct energy transfer and control for tackling challenging terrain in unmarked backcountry and sidecountry areas. Choose freeride bindings for greater control and performance in demanding terrain.
Binding Flex
Bindings are assigned a flex rating by the manufacturer, typically measured on a scale of 1-10, with 1 being the softest and 10 being the stiffest. However, it's important to note that flex levels can vary among different brands. To provide a general classification, bindings with flex ratings of 1-2 are considered soft, 3-4 as medium soft, 5-6 as medium, 7-8 as medium-stiff, and 9-10 as stiff.
Types of Snowboard Bindings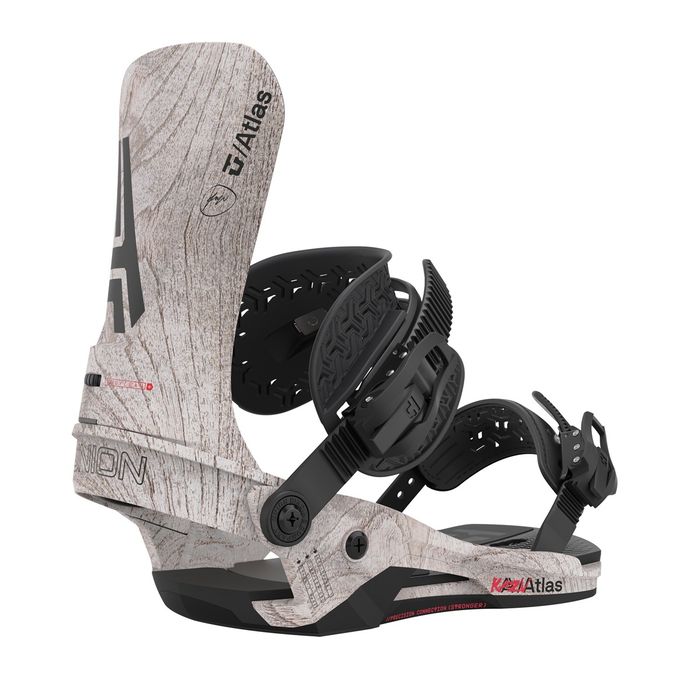 Two-Strap Bindings
Two-Strap bindings have long been favored for their ease of use, security, and responsiveness. Simply slide your foot in and tighten the straps for a secure fit. While they can be lightweight, they may require additional time and adjustment, potentially involving sitting down, based on your skill level and terrain.
Rear-Entry Bindings
Rear entry bindings, characterized by a reinforced highback and strap on the toe, offer a convenient design. To put them on, simply pop open the highback, slide your foot into the strap, and close the highback onto your boot. These bindings provide a faster entry compared to traditional two-strap bindings, making them a great choice when riding with skiers who don't need to strap in at the top of each run. However, it's worth noting that rear entry bindings can be slightly heavier than two-strap styles.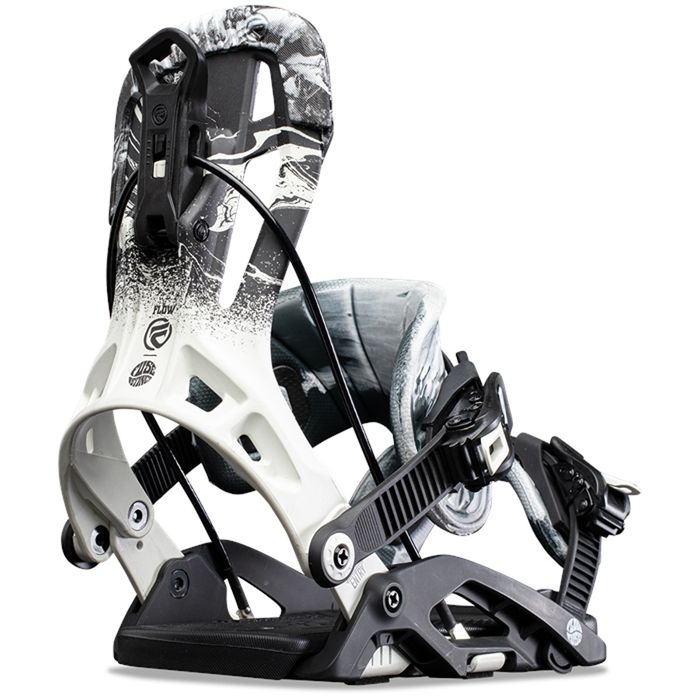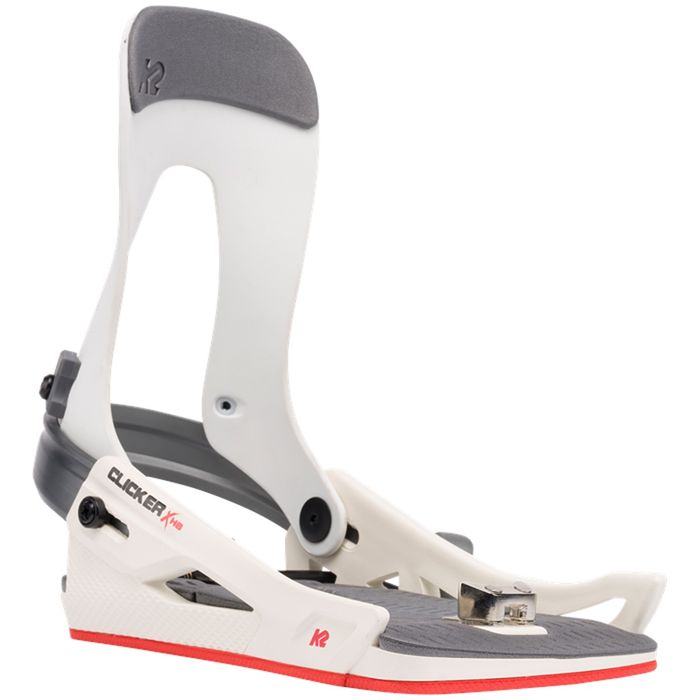 Step-On Bindings
Step-on bindings are a relatively new addition to the snowboarding scene, offering numerous benefits with minimal drawbacks. Leading models in this category include the Burton Step On and K2 Clicker bindings. These bindings require a specific boot that enables a quick and easy foot placement into the binding and a secure click of the heel. One advantage of step-on bindings is their strapless design, making them lighter and faster compared to other bindings available in the market.
Snowboard Binding Compatibility
It is essential to consider the compatibility of your bindings with your snowboard when making a selection. Fortunately, most binding base plates are designed to be compatible with different mounting systems. The four main types of mounting systems are 2x4, 4x4, Burton 3D, and Channel. The majority of snowboards utilize either the 2x4 cm or 4x4 cm mounting patterns. Some Burton boards feature the lightweight 3D mounting system, which uses six screws for attachment. Burton's versatile Channel system offers the advantage of reduced screw count, more mounting options, and on-the-fly adjustability. Here's a diagram showing the differences in mountain options:

Snowboard Binding Components
Straps (Ankle/Toe): These straps secure your foot in the binding while providing support and responsiveness
Highback: The highback is the vertical plate located on the back of the binding. This important component controls your heelside edge while turning on your board. Highbacks vary in stiffness depending on the type of binding. Stiff and tall highbacks are intended for control and stability, while soft and shorter highbacks are better for beginners or park riders searching for flexibility and ease of movement.
Baseplate: This is how your bindings connect to your board. High-end bindings will have stiffer baseplates, maximizing board feel and stiffness of the binding.
Ladder: The binding ladder refers to the grooved piece positioned opposite the strap. It works in conjunction with the strap to securely tighten the bindings.
Forward Lean Adjuster: Located on the back of the highback, the forward lean adjuster controls the angle of the highback.