L9 SPORTS LOW PRICE GUARANTEE
FIND A BETTER DEAL SOMEWHERE ELSE? WE WILL MATCH IT!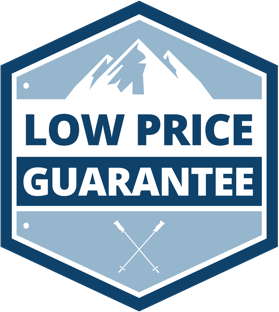 You already know that L9 Sports has great deals on the ski, snowboard, and bike gear you need to keep your family active all year, but did you know we guarantee our prices can't be beat?
It's true! If you find a better price online on a product we sell, just reach out to our customer service team and we will beat it by 5%, guaranteed. Furthermore, if you make a purchase on our website and we lower the price within 30 days, let us know and we will credit your customer account with the difference in store credit toward your next order.
Price match discounts cannot be combined with other promotions & and are not eligible for our Free Mounting Service.
Product must be in stock and ready to ship.
Product must be identical including size, color and model year.
Product must be sold by an authorized US Dealer.
We will match the delivered price, including shipping and tax when applicable.
Used equipment is not eligible for price match.
Coupon Codes are not applicable for price match.
Unfortunately, in some cases we can't match auction and marketplace site prices, but we will do our best.