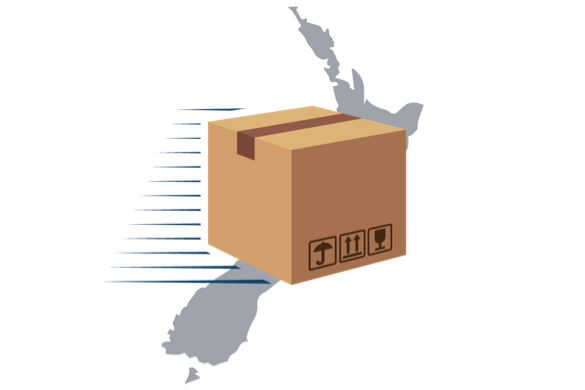 UPS usually takes 4-7 days to make delivery in New Zealand, though we've seen quick deliveries in 3 days (and we've seen slower deliveries too, usually because of a delay at the customs office).
Shipping cost to New Zealand depends on order weight and size and starts at $10. Certain items like helmets and gear bags that are bulky and relatively inexpensive may catch a surcharge.
New Zealand has a flat GST (goods and services tax) of 15% on product, shipping and duties. this is not collected until the total tax and duty amount exceeds $60NZ. This means that orders over $400NZ are always supposed to be charged a 15% tax and any duty fees applied to any specific items. Orders under $400NZ, by that logic, usually are charged nothing unless you have ordered many items with high duty (generally apparel.)
Many of the items that Levelninesports.com sells are DUTY FREE (skis, snowboards, ski boots are all duty free items, among other things), so the quick rule of 'under $400NZ=no tax/duty' works in many cases. Additionally New Zealand customs charges $50 clearance fee and UPS charges a $24 brokerage fee if tax and duties are collected. It is always a good idea to check the duty rate on particular items to ensure you aren't cutting it too close (link below). Remember too all prices listed on our website are in US$ and NZ customs does include the shipping price in the value of your order.
Click Here for The New Zealand Customs Service Website
Note: Some products cannot be shipped to New Zealand due to vendor agreements, these items should be clearly marked as such and you will be unable to add them to checkout with a New Zealand shipping address if they are in your cart.